Start understanding, predicting, and minimizing customer loss with predictive analytics and our step-by-step guidebook.
Get the guidebook that details specific steps to completing a churn predictive analytics project.
The how-to guidebook on churn prediction covers:
Types of churn specific to different businesses.
Required steps for building a model, from getting data, preparing it, and enriching it to feature engineering, visualization, model evaluation, and deployment.
Two levels of detail for each step: easy-to-grasp basics as well as in-depth technical details and examples.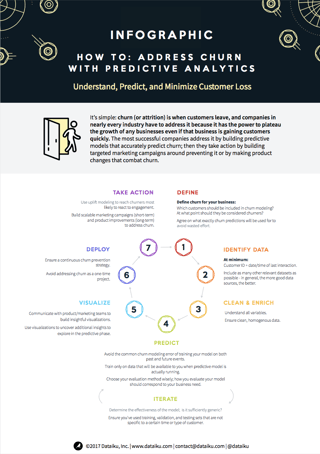 (Fill out the form to see the full infographic and guidebook)