free White Paper: Prepare for the data trends of 2018
2017 was a big year for data science and machine learning, and this white paper offers a comprehensive look back at some of the most incredible (good and bad) events and developments. What better way to prepare for the new year than by learning from the past?
But the ceremonial changing of the calendar from one year to the next also signifies a fresh start and no more dwelling on what was. So our latest white paper equally provides insight on the upcoming trends and keys to success for data teams in 2018.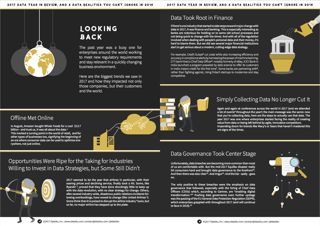 Start the new year off on the right foot with the 2017 Data Year in Review (+ Data Realities You Can't Ignore in 2018) white paper!